You spoke, we listened—we're proud to announce that Version 1.0.3 of Froala Pages has been released and is now available for download.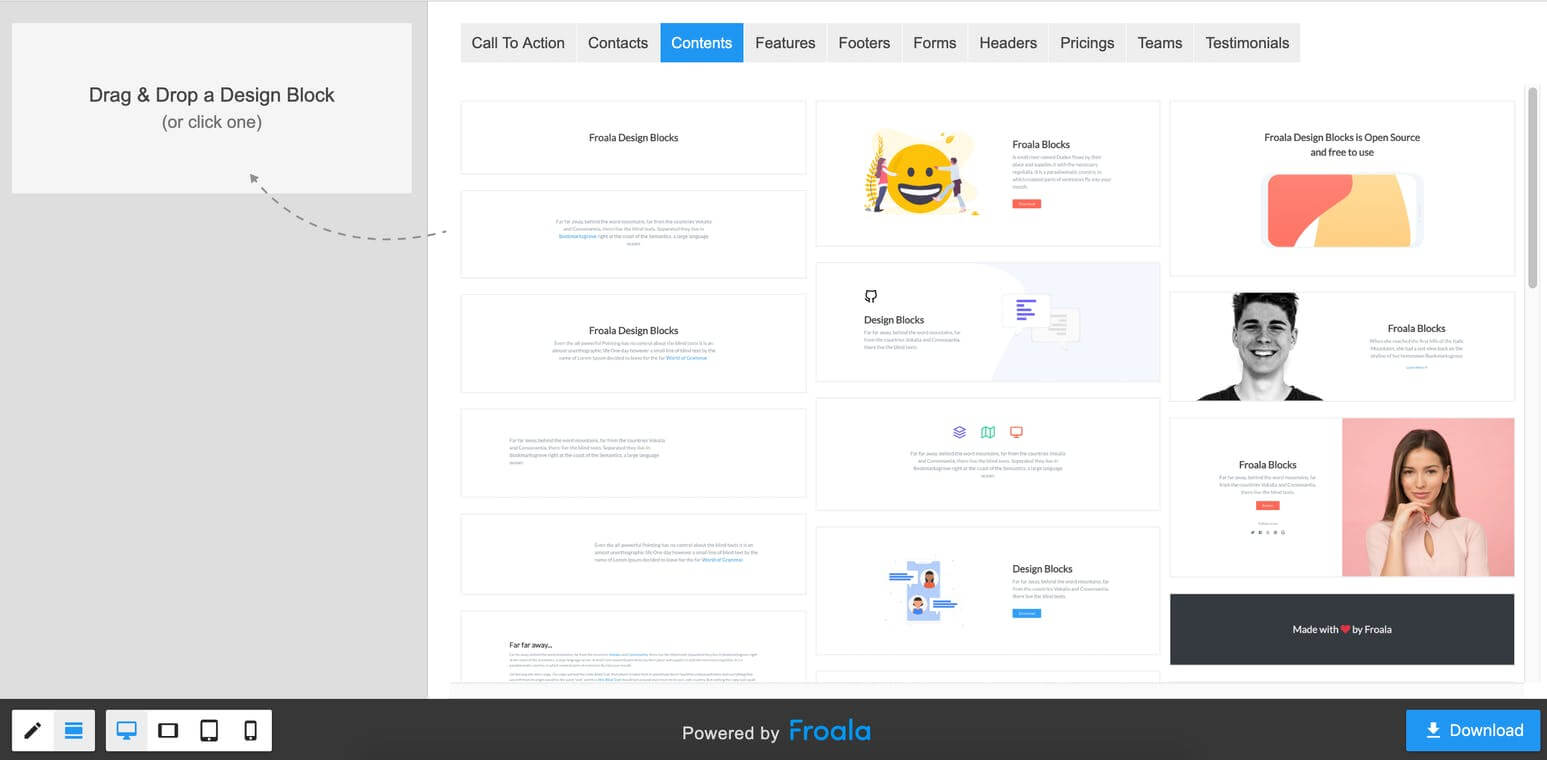 The feedback loop we continue to receive from the community helps us to get new updates in your hands sooner—this version includes a number of highly requested updates and critical fixes, such as:
Fixed Download Issues

Introduced new method

setHTML
Introduced new method setJSON
Introduced new method getJSON

Fixed issue for drag/drop design block on FireFox

Updated Font Awesome icons package

Added ability to change logo for header design blocks

Fixed header design blocks
For a comprehensive list of the enhancements brought by v1.0.3, please refer to our changelog: https://www.froala.com/pages/changelog.
After reviewing the changes brought by v1.0.3, go ahead and try our Pages demo or check out our other awesome products, Froala Editor and Design Blocks!