Plug and play features to create your own version of the Froala WYSIWYG HTML Editor.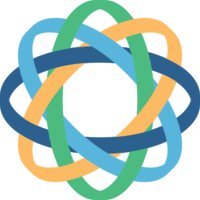 Don't reinvent the wheel.
"Froala was a perfect match having a great user experience and out-of-the-box features." — Phil Freo, Close.io
Our rich text editor has over 30 plugins to choose from and use out of the box in you project.​
Include the plugin you need for the rich text editor and you're ready to start playing.
With lots of well documented options for each plugin, the editor can be customized in seconds.
All of the plugins' code is all well commented and simple to use as a basis for your own plugins.
Image
Basic image editing.
Draggable
Drag and drop elements.
Link
Advanced link editing.
Code View
View editor content code.
Code Beautifier
Beautify the code view.
Emoticons
Makes your users smile.
Font Family
Select different font type.
Font Size
Change the font size.
Paragraph Format
Change the paragraph type.
Lists
Insert lists in the editor.
Table
Basic and advanced tables.
Word
Clean Word and Excel paste.
Video
Multiple ways to insert videos.
Line Breaker
Add new line between blocks.
Inline Class
Add inline classes on selected text.
Inline Style
Add styles on selected text.
File
Upload any kind of files.
Colors
Background and text colors.
Fullscreen
Edit content in fullscreen.
#
Char Counter
Limits or counts characters.
Align
Align editor content.
&entity;
Entities
Use HTML entities.
Help
See shortcuts in the editor.
Line Height
Change the line height.
Image Manager
Browse and delete images.
Paragraph Style
Add style to a paragraph.
Print
Print editor content.
Quick Insert
Insert elements easier.
Quote
Add quotes in the editor.
Ω
Special Characters
Insert special characters.
Url
Convert to URL as you type.
TUI Editor
Advanced image editing.
Spellchecker
Spell check as you type.
∑√
Wiris
Edit equations and formulas.
Tribute.js
Mentions inside the editor.
Embed.ly
Embed rich content.